BROOK FOREST VOICES
LIFE IN THE WRONG LANE
NONFICTION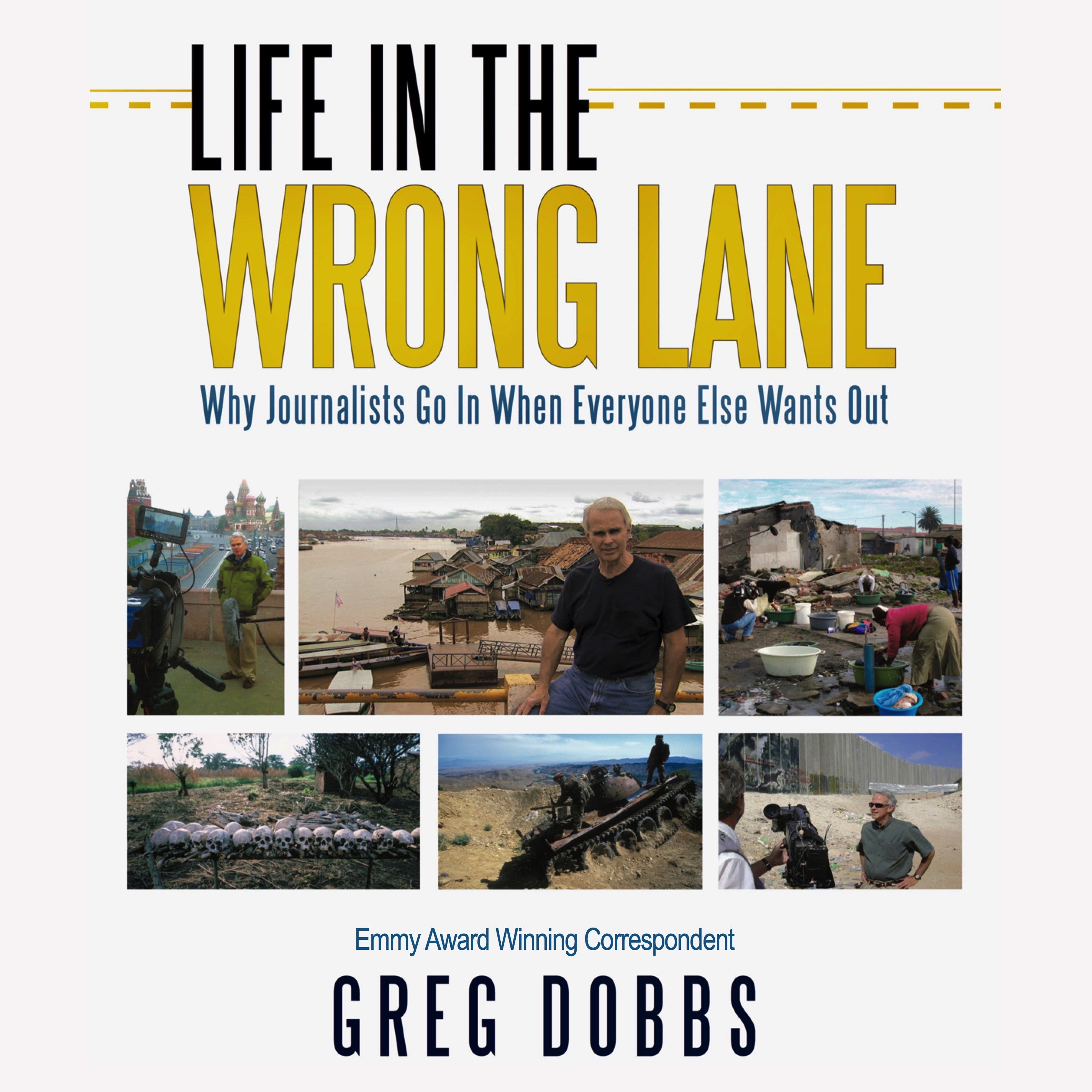 Audio Tracks: 15
Media Total Time: 09:36:43
Reader: Greg Dobbs
© 2009 Greg Dobbs
℗ 2018 Brook Forest Voices LLC
After a lifetime in broadcasting, Greg Dobbs, a two-time National Emmy Award-winning journalist and former foreign correspondent for ABC News, shares the funny, dangerous, scary, stupid, distasteful, unwise, and unbelievable things journalists experience just getting to the point of reporting a story...adventures that possibly are even more interesting than the stories being covered, but which never become a part of the reported stories themselves. He reads his own stories with the humor, empathy and enthusiasm that only someone who has been there could muster.
Greg has covered news in more than 80 countries and in 49 states. He tellstales from the Soviet Union and Saudi Arabia, Beirut and Budapest, Egypt and Afghanistan, Uganda and Iran, Sudan and Salt Lake City (the execution of Gary Gilmore). He also relates adventures from Poland and Northern Ireland, Yemen and Libya, and the native American occupation of Wounded Knee. The events are a part of history. Today, correspondents at home and abroad are doing the very same things he has done for decades: living life in the wrong lane.
QUOTES FROM COLLEAGUES
From Wounded Knee to Warsaw, from Northern Ireland to the Middle East, veteran newsman GregDobbs shares a career's worth of adventures and misadventures in one of the best jobs on Earth: network correspondent. If you've ever wondered what happens right before the camera goes on or after it's turned off, this is the book for you.
Dan Rather, former anchor for CBS Evening News
Greg Dobbs could always be counted on to get the story no matter how tough or dangerous the conditions…and now he lays out how he did it. It's all here—the humor, heartache and zest for a good story as experienced by one of television's premier news correspondents.
Sam Donaldson, ABC News

ONLINE RETAILER
QUICK LINKS
Downloadable Formats Only
Available through these and
other online retailers.