BROOK FOREST VOICES
MARDI GRAS BOUND
FICTION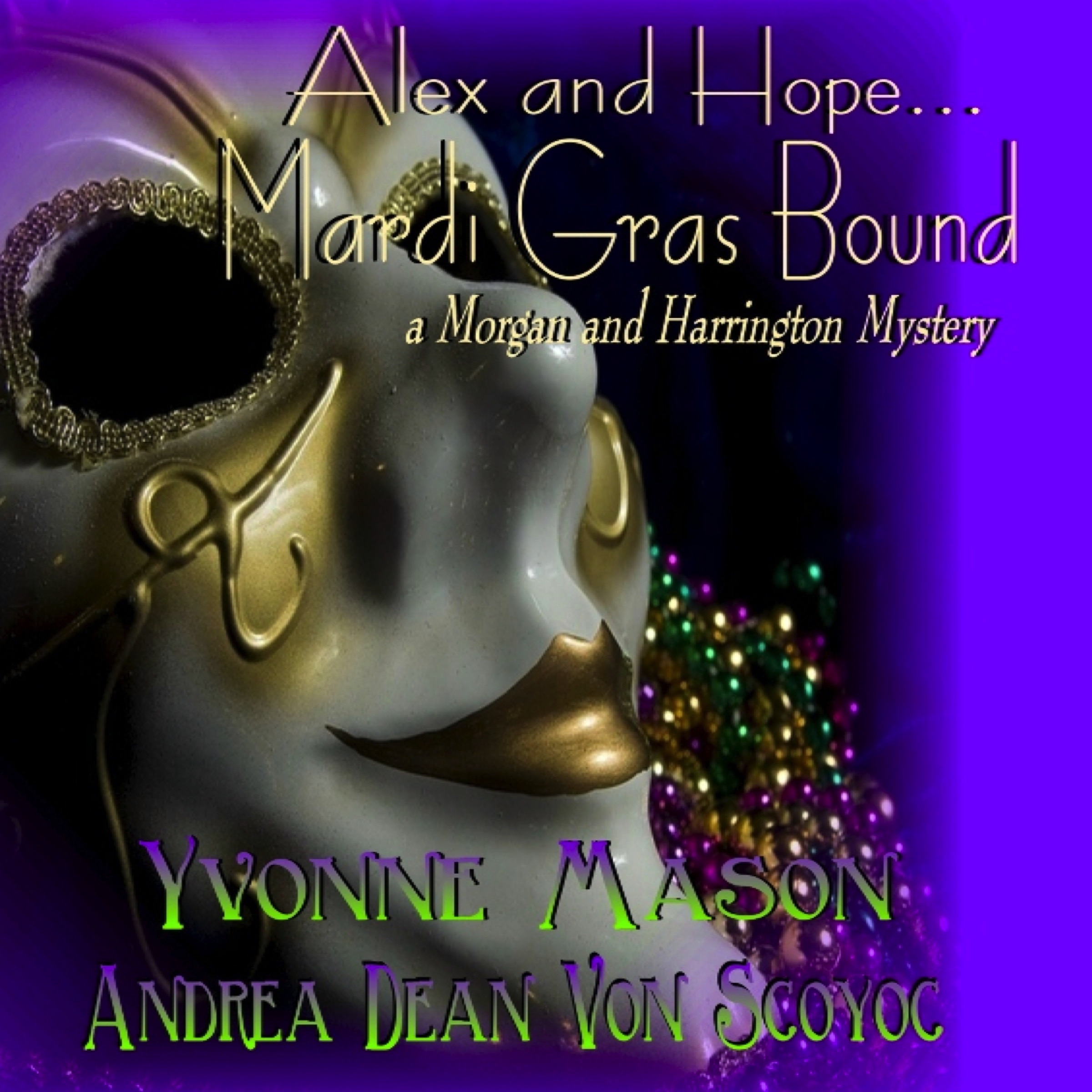 Audio Tracks: 24
Media Total Time: 05:11:25
Readers: Tara Saltzman and Diana Andrade
© 2011 Yvonne Mason &
Andrea Dean Von Scoyoc
℗ 2016 Brook Forest Voices LLC
MARDI GRAS BOUND is the sequel to the popular mystery adventure, "When Fates Collide," the first book in the When Fates Collide: Morgan and Harrington Mystery Series.
What happens when you put two of the most irreverent women (one a bounty hunter and the other, a case of mistaken identity) together for a rip-roaring, hilariously wild adventure?
This time around, join bounty hunter Alex Morgan and her new friend, a former mistaken suspect jumper, Hope Harrington, as they head to New Orleans during Mardi Gras for the bounty of a lifetime…a descendant of the legendary Marie Laveau! Strap yourselves in tight forthe ride of your wildest imagination through swamps with alligators and snakes, while meeting some of the most colorful characters imaginable!
ONLINE RETAILER
QUICK LINKS
Downloadable Formats Only
Available through these and
other online retailers.