BROOK FOREST VOICES
Mark of the Beast
FICTION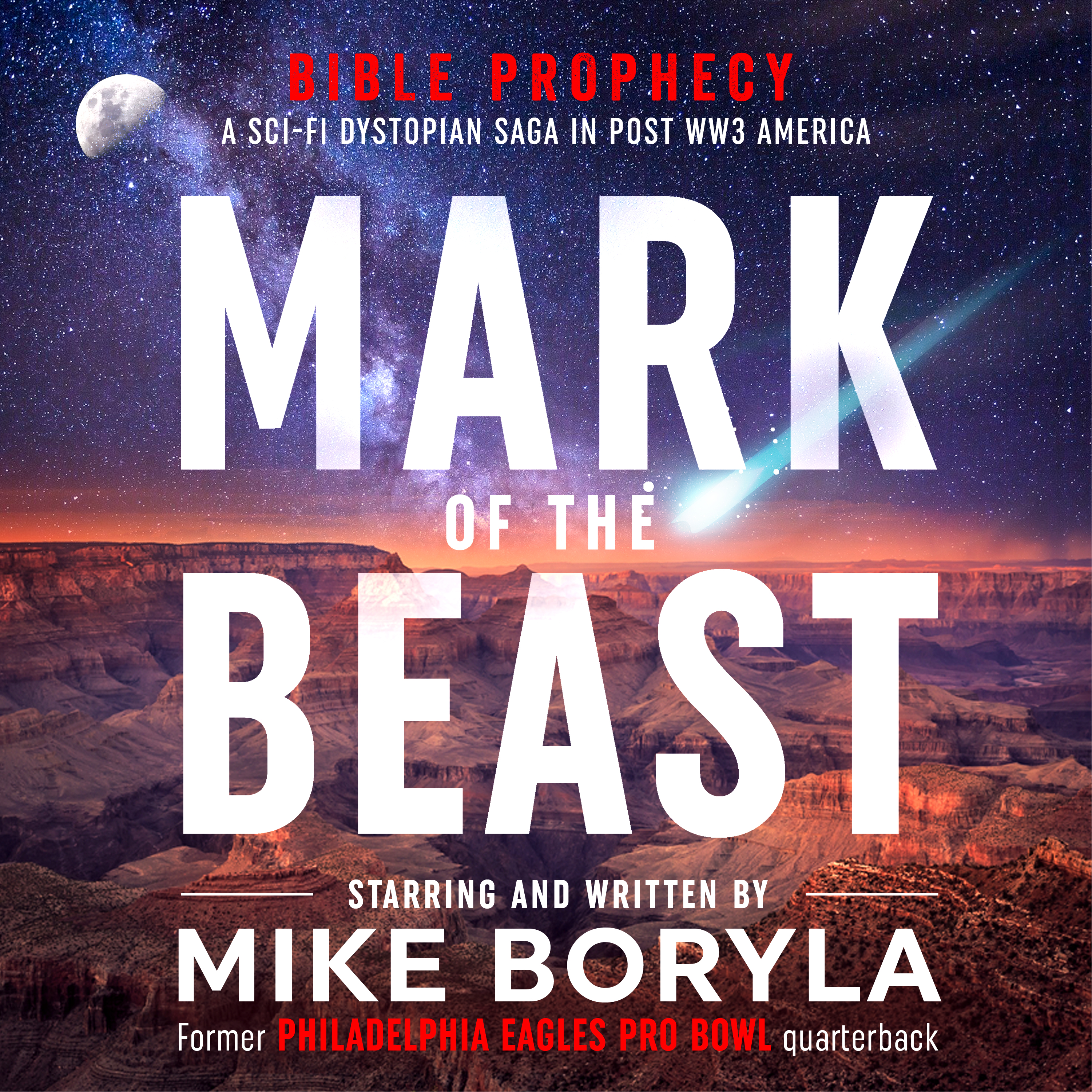 Audio Tracks: 5
Media Total Time: 02:44:00
Readers: Paul N. Rohrer & Roger Rodd
© 2018 Michael J Boryla
℗ 2021 Michael J Boryla
A SCI-FI DYSTOPIAN SAGA
IN POST WW3 AMERICA
In this contemporary sci-fi dystopian audiobook with a Biblical twist, a prophet, Young Buck, and his family are on the run from the tyrannical government of Oceania, formerly the United States. The prophet holds a shocking secret that he must deliver to Russia, which seeks to attack Israel, but his knowledge of an ancient secret endangers him and puts his family in jeopardy. With the global elite unleashing the Antichrist and turning the world's population into zombies through vaccines and microchips, the prophet must help Russia fight an ancient demonic evil that has enslaved the world.
ONLINE RETAILER
QUICK LINKS
Downloadable Formats Only
Available this month through these
 and other online retailers.