BROOK FOREST VOICES
SECRETS OF THE PLUMED SAINT
FICTION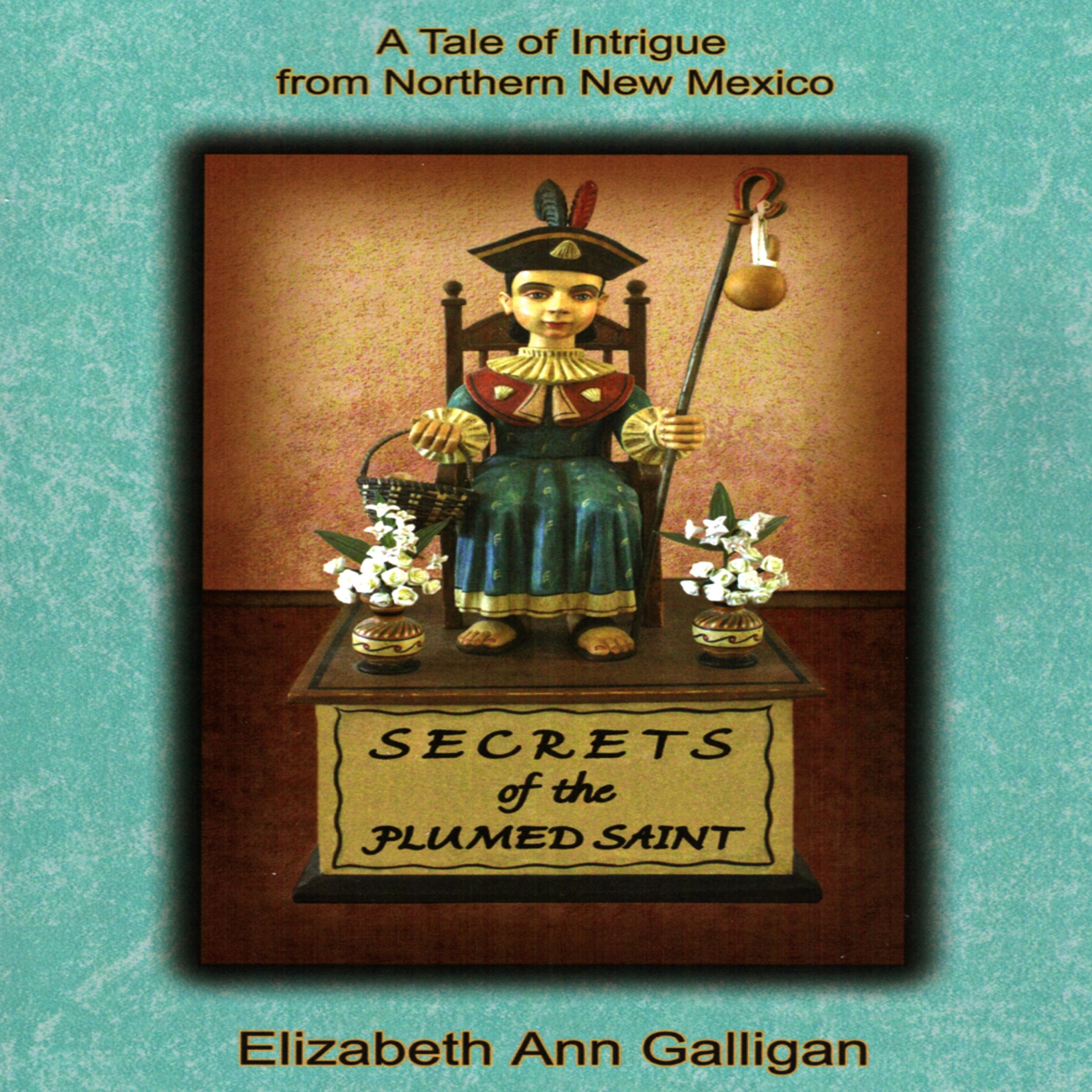 Audio Tracks: 30
Media Total Time: 05:41:46
Reader: Brian Amador
© 2012 Elizabeth Ann Galligan
℗ 2014 Brook Forest Voices LLC
2014 - CIPA Bronze Medal for Mystery
2013 - New Mexico/Arizona Book Awards Finalist
2012 - International Book Awards Finalist (Western Fiction, Multicultural Fiction, Religious Fiction)
A Tale of intrigue from Northern New Mexico
When the long-cherished statue of the Santo Nino de Atocha disappears, village leaders decide to keep the news from the Church hierarchy for fear of reprisal. They suspect the culprits are among local hippies, Protestants, drug dealers, Anglos and other outsiders. But when the statue mysteriously reappears and their beloved chapel sacristan is attacked, favorite son Jay Sierra and his pal, Ernie Lucero, team up to investigate. Long-forgotten facts about the little statue take everyone by surprise and lead to the cozy conclusion of this delightful crime mystery set in an elbow of time during the 1970s in a high mountain valley in northern New Mexico.
This audiobook is filled with the northern New Mexico dialect referred to by Linguists as the Rio Arriba dialect. Code-mixing of Spanish and English terms is characteristic of the area.
"..sings with lyricism and memorable phrases." --Ashley M. Biggers, New Mexico Magazine
ONLINE RETAILER
QUICK LINKS
Downloadable Formats Only
Available through these and
other online retailers.